The Imagination vs reality of purchasing a good car
With an entertaining example, I discuss how the reality and imagination of buying a car differ. One story from my college days and the continuation story from the corporate world.
I write about the IT industry, photography and stories from my life. Please consider subscribing! :)
Back in 2015, I was in the final year of my undergraduate degree. Though we had classes, the focus was entirely on getting a job. During this time, every one of us suffered from a type of fever, and we lovingly called it 'placements fever'.
Wearing a formal dress, being tensed all day, not showing resumes to each other, crying, and partying were some symptoms of this disease.
This fever would only come to those who wanted to get a job. You might want to counter me and say, "Many would want a job?". But that's not the case, not at least in my college. Many people had completely different goals. Some wanted to pursue higher education, some wanted to become an artist (Did I ever mention that @theabhishekkumar was my chemistry lab teammate?), and some wanted to manage their family businesses.
I was also suffering from placements fever. I wanted to get a job. Another reason why getting a job was tempting was that 2016 noticed a significant demand for employees; hence, the salaries offered during that period were very competitive.
Let me give an idea of available company categories while I was going through placements.
| Company Category | Price Range (in INR) |
| --- | --- |
| Super Dream | salary >= 10 L |
| Dream | 4L <= salary < 10L |
| Consultancy | Salary <= 4L |
There were at least ten companies in the super dream category; to my knowledge, at least fifty students would have received a Super dream offer.
Super dream category companies were the first to visit, and after a month of tense period, many Super Dream companies rolled out the job offers. Unfortunately, I didn't get placed.
There were moments when unplaced people got jealous, but it was only for a moment. We loved to notice that at least someone was succeeding, and that provided some hope for us. Being a fan of Andy Dufresne means there's always room for hope, not jealousy.  
Hope is a good thing, maybe the best of things, and no good thing ever dies." - Andy Dufresne, The Shawshank Redemption
One common question asked to placed people by the unplaced was, "What do you want to do with your salary?"  
Or, to be more specific, "You got a salary of 12LPA (let's say), which means you will be making 1L per month. How are you planning to spend that 1L?"
The answers were very predictable. Most of the placed candidates were of the same age group (we are in college, remember?) and have similar financial backgrounds (and hence we opted for a job), so almost all the answers were the same, and one of high budget expense that was common among everyone was to purchase a good car.
Even people who didn't get a job visualised the future. Maybe one day, we will get to ride in that car or maybe we will go on a road trip like the movie Zindagi Na Milegi Dobara. Those were the days of imagination.
After suffering from placements fever for almost five months, I finally got an offer from Amazon (I already had some job offers, but they weren't what I was expecting). The following month, I left my college and relocated to Hyderabad to do my internship. My internship salary only helped me to meet ends. I was waiting for my first full-time paycheck, and that's when I would think about what I should spend my money on.
Fast forward to my first full-time paycheck, I was battling the expenses.
There were many necessary expenses like house rent, food, clothing, and parties burning money like a supercar consuming petrol. Besides this, one that knocked me down by surprise was the Income Tax.
In college, I lacked awareness of Income Tax (IT). When news and professionals talked about IT returns, I used to think of it as an advanced concept in Information Technology (IT). During my internship, I learnt that income tax was essential, but I didn't think it would be crucial. No wonder I was surprised when I saw the first full-time payslip.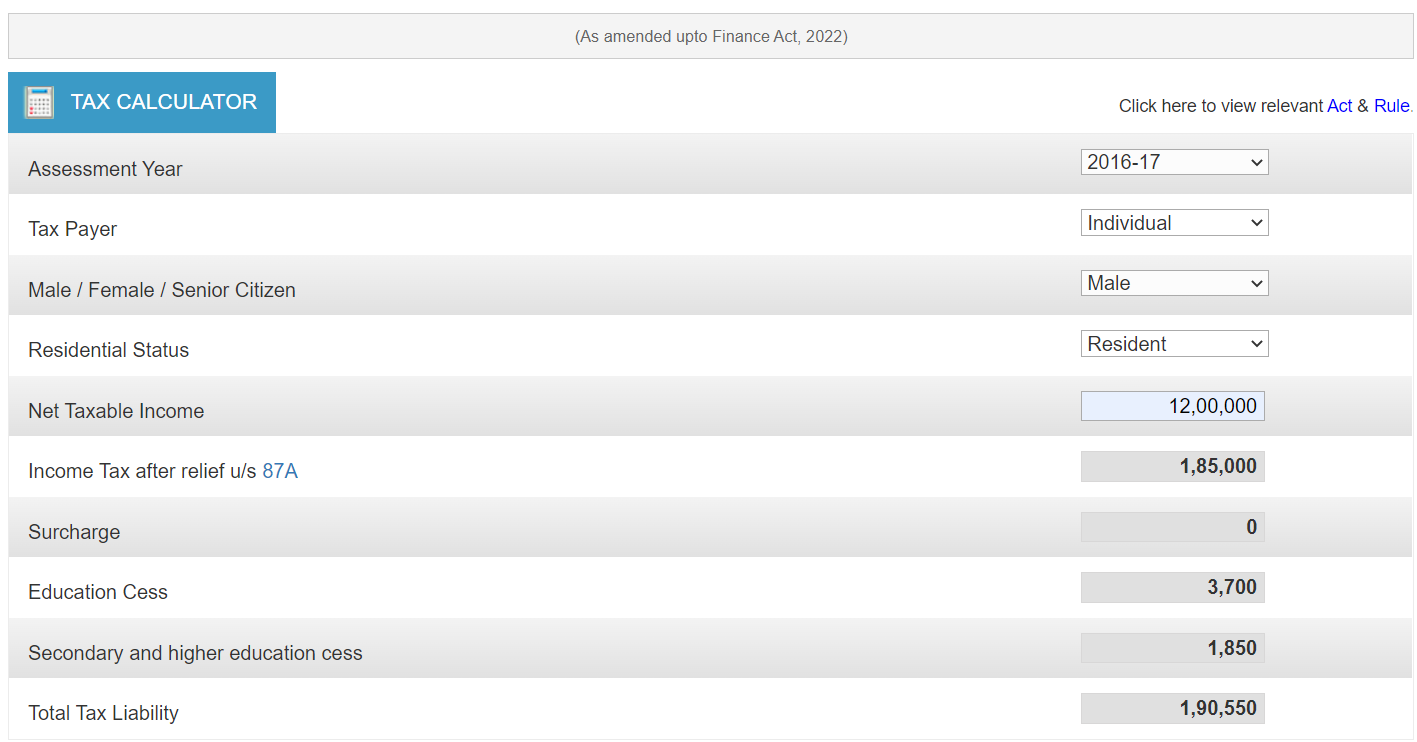 Besides this, there are EPF and EPS cuttings. As we tried to save up money for a car, Uber and Ola took a more significant chunk of our salary since there was no easy transport from our house to the office. Staying in well-connected areas means we have to spend a lot on rent.
Finally, I decided it was better to get a bike to cut costs on transportation and save a lot of time and get some headspace from Uber/Ola driver cancellations.
I bought a cruiser bike, Avenger 220 street in Hyderabad, as it's very comfortable for long rides. Financial District in Hyderabad has some of the best roads I have ever seen, so riding a bike was very enjoyable. But then I relocated to Bangalore to join Flipkart. Minute by minute, all my excitement for riding a bike evaporated. I strongly wished I had bought a scooter. Over time, I got habituated to using walking and public transport, leaving all the traffic frustrations to the bus drivers.
But then there is a problem.
Many friends who are not in Bangalore, unaware of Bangalore traffic, encourage (or should I say push) me to purchase a car. I tried to talk about Bangalore's infamous traffic, but they did not understand. These days, I smile and do not provide them with an explanation because they won't understand it. But what happened one weekend, they were in Bangalore for a short trip, I gave them the rented car steering for a couple of hours. They acted like Rahul Dravid in the CRED advertisement (They do not agree when I say that they behaved like Rahul Dravid in the CRED advertisement).
Before you pity my situation, let me assure you it's not as bad as I made it look. I did fulfil the dreams of driving a car and making road trips, all thanks to rented cars. I do not own a car.
A few discussions are happening around buying a good car within my close circle. Stay connected as I will share those discussions in future, which, in my opinion, are very insightful! :)
Share this article
Copy and share this article: https://www.narendravardi.com/buy-car/
Recommendations
If you liked this article, you might also like reading the following.
---
❤️ Enjoyed this article?
Forward to a friend and let them know where they can subscribe (hint: it's here).
Anything else? Comment below to say hello!