Why I do not purchase Spotify Premium
In this article, I share a comical reason on why I do not purchase a Spotify Premium.
A few years ago, I prepared a few posters explaining why I did not purchase Spotify Premium.
Even today, this holds.
I am an Amazon Prime member, and yet Spotify is my favourite app to listen to music. I often thought the reason for not purchasing Spotify was to avoid unnecessary expenses. Frankly, it is not.
I do not purchase Spotify Premium because advertisements put me in check! :)
Do check out the poster to learn how! :D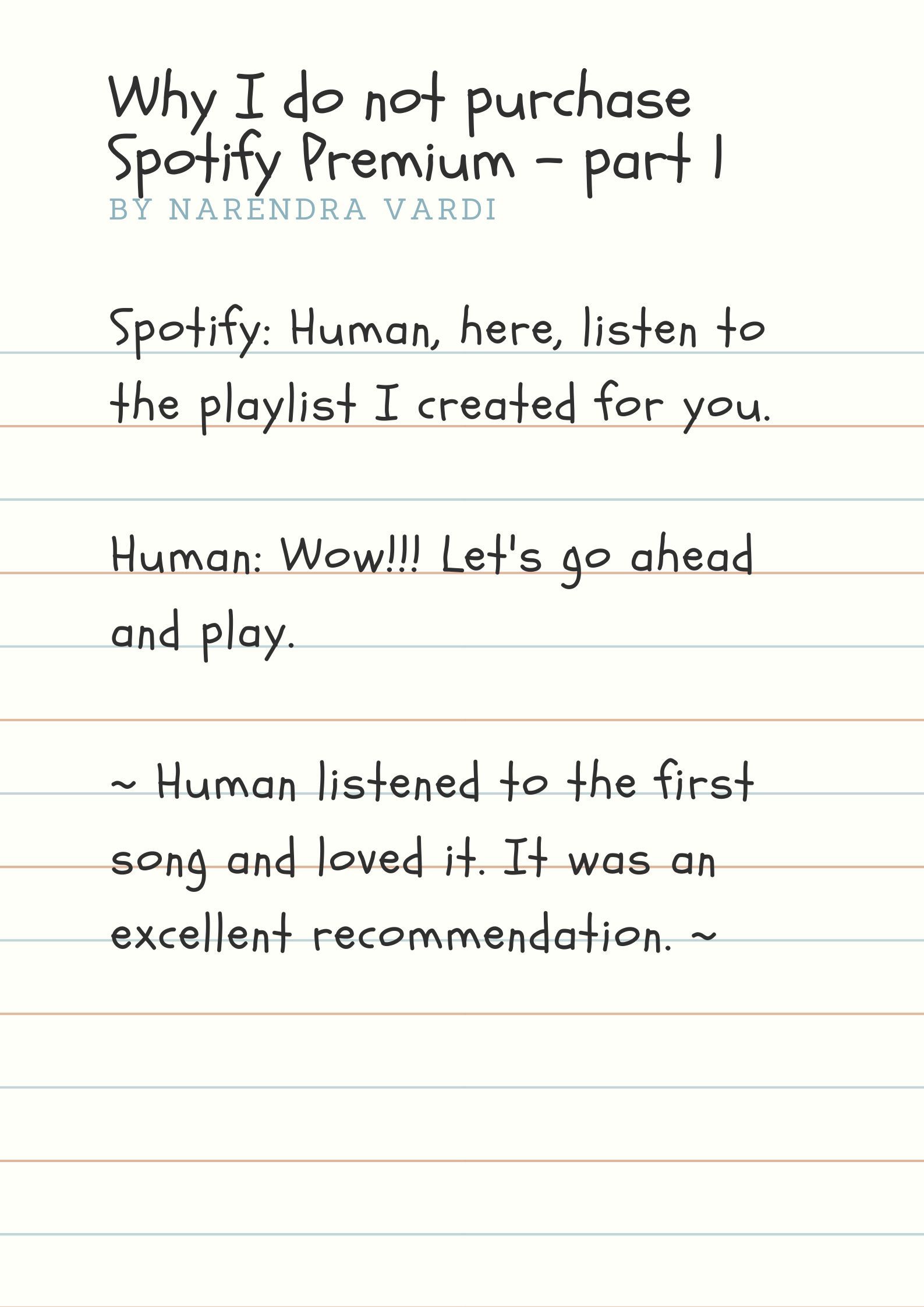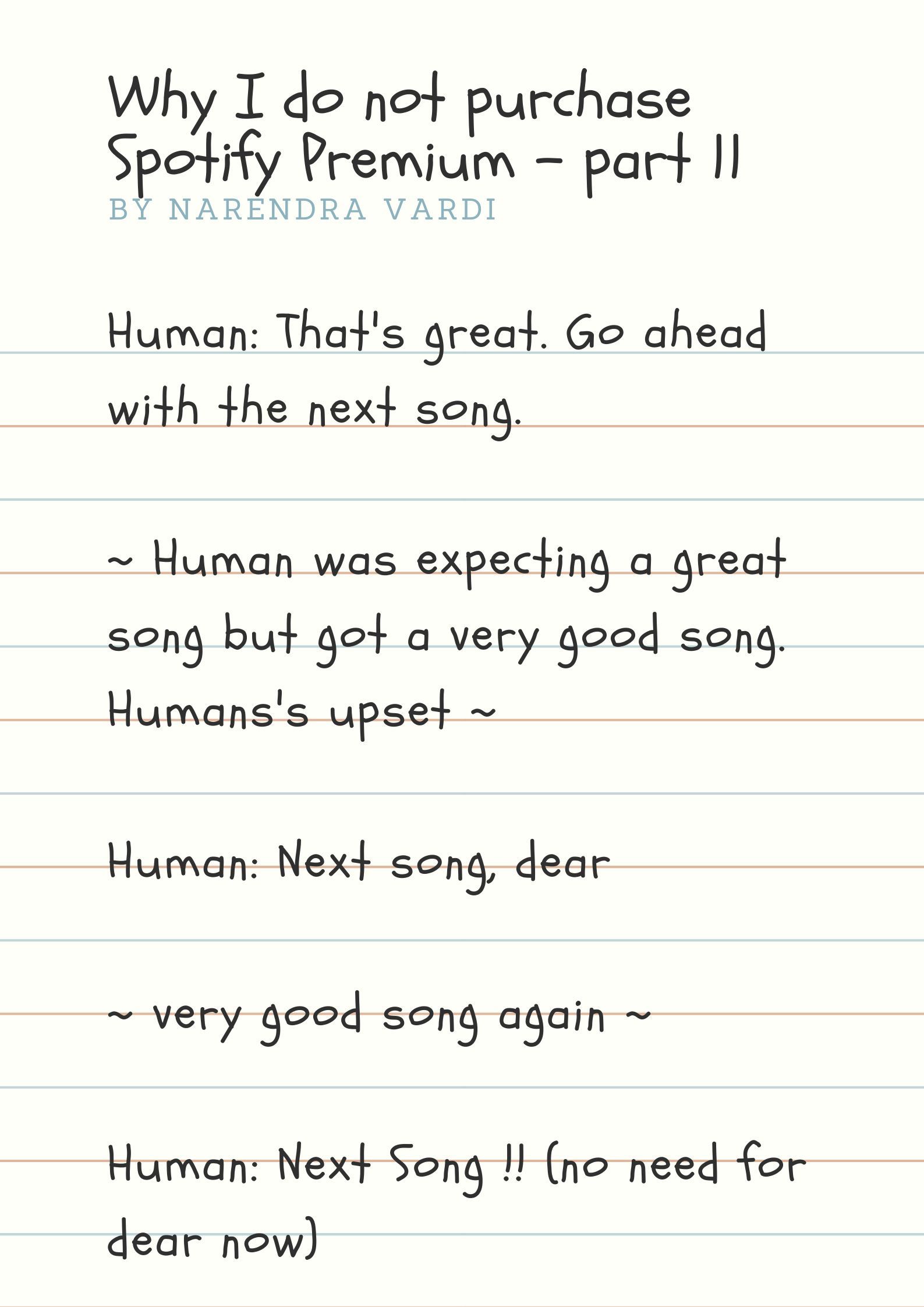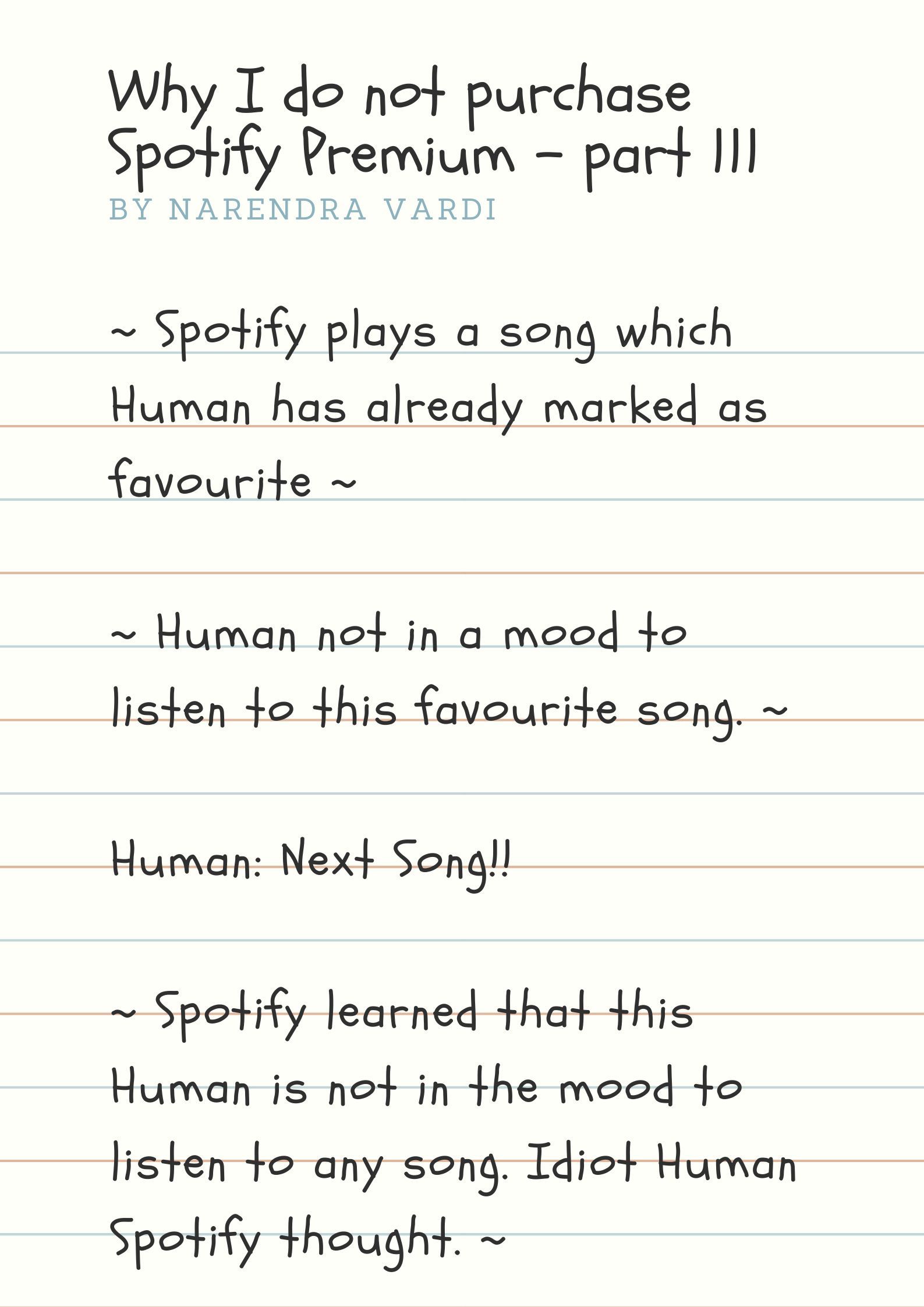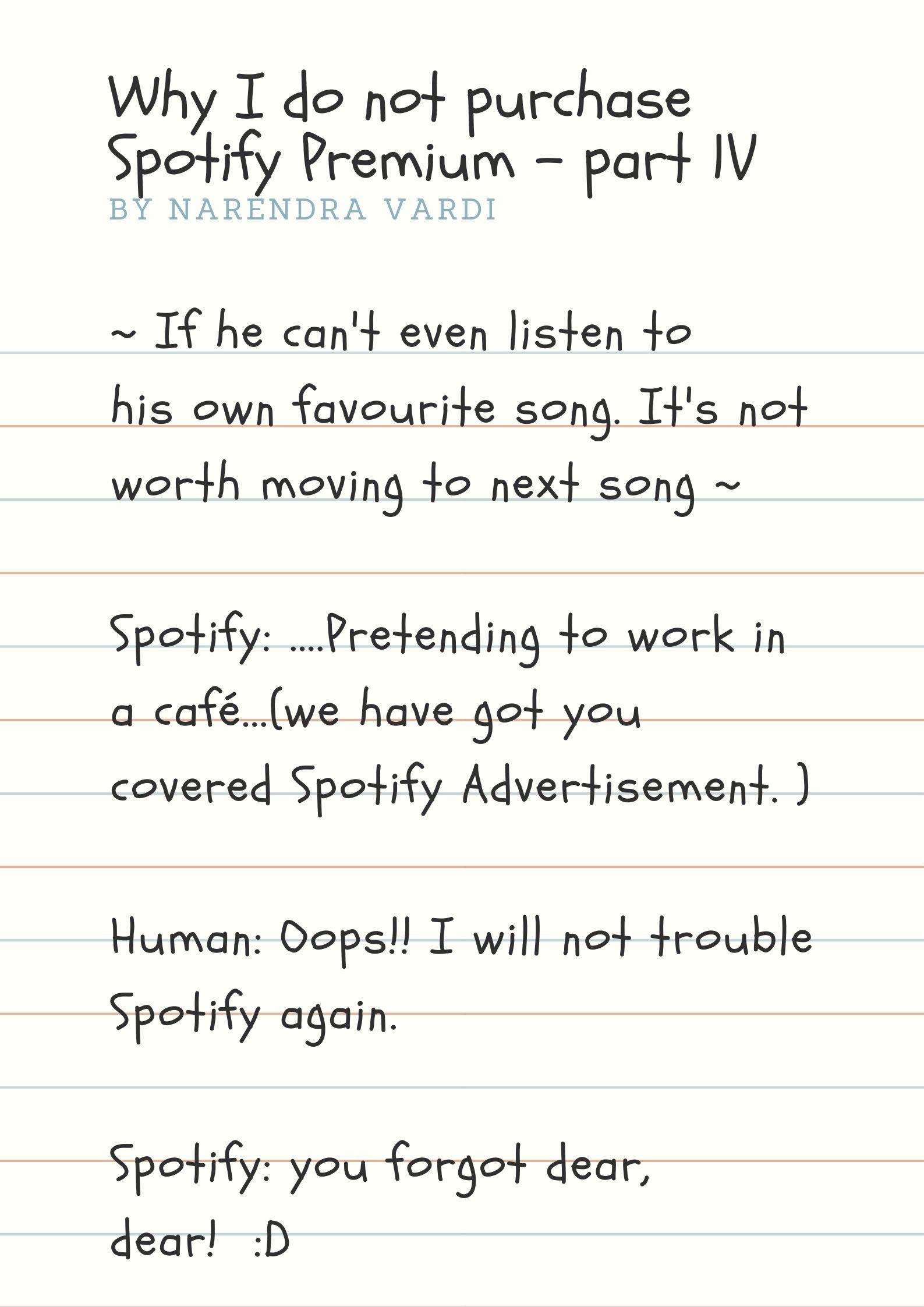 What is your reason for purchasing or not purchasing Spotify? Let me know in the comments.
Recommendations
If you liked this article, you might also like reading the following.
---
❤️ Enjoyed this article?
Forward to a friend and let them know where they can subscribe (hint: it's here).
Anything else? Comment below to say hello!
---