Save and share highlights like a pro on Android
In this article, let's take a look at one of the cool features of Google Chrome!
Recently I came across a beautiful feature provided by the Chrome browser on Android.
Let me show the outcome before I talk about the feature.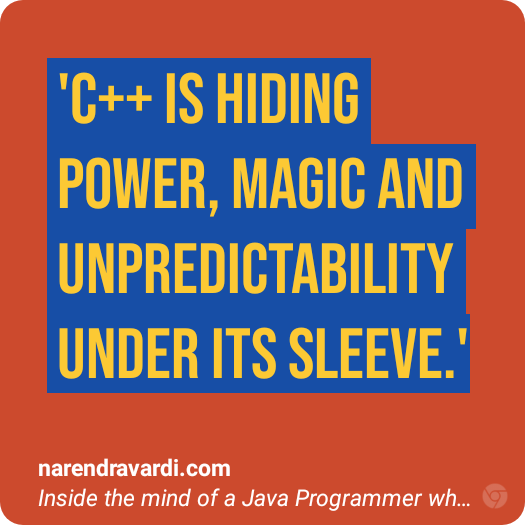 The above image is a 'card' created by Chrome from a text I highlighted on my blog.
This feature is pretty cool and can be used to store details that we want to revisit repeatedly to memorize.
Here's how you do it:
1. Visit the website on Chrome and select the text you want to save and click on the Share button.

2. Click on 'create card'.

3. You'll get an option to select the theme. The above card uses the 'Groovy' theme. Select the theme of your choice.

4. Click on 'Save to Device'.

This feature is only available in Android as of now. It would fun to have this across all platforms!
---
Enjoyed this post? If so, you might like to subscribe to my blog to get new blog posts directly to your inbox.
---